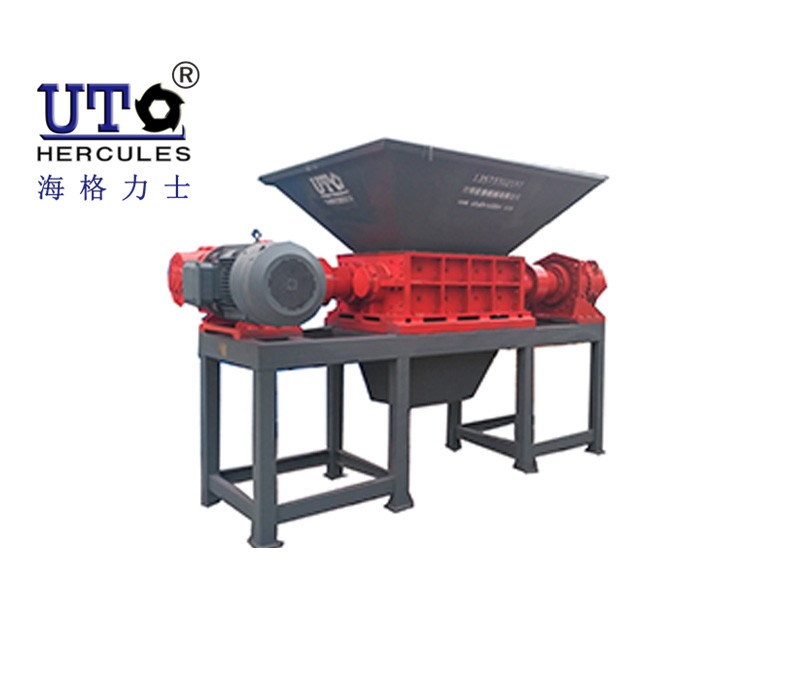 Municipal Solid Waste (MSW) Shredder
Shredder Introduction
Suitable for varies municipal mixed solid waste shredding.
Aiming at crushing pretreatment to the mixed waste with kinds of rubbish.
Suitable for shredded materials(Suitable for but not limited to):
Mixed solid waste, wet waste, household rubbish, etc
Product Features
1. Low speed, high torque, low noise;
2. With the function of automatic microcomputer control system, it is possible to control automatically start, stop. Automatic reverse sensors to protect the machine against over loading and jamming.
3. Six enclosed seal bearing protection design, waterproof and dustproof,
4. Large disposal capacity, discharge materials in uniformity, high efficiency.
5. Modular design, convenient to maintenance and parts replacement.
6. Rotor blade has great anti-shock function, with good toughness and surface strength, facilitated metal crushing.
7. The rotor blade undergoing the heat treatment and surface hardening process, the rotor blade processed fine wear resistance;
8. The wearing blade can be repaired by the most advanced cutting tool coating and welding technology. The blade can be multiple use, save the maintenance costs.
Double Shaft Shredder

The above specifications are only for reference and subject to change without prior notice. We can develop the machines customized. Provide OEM & ODM services. please confirm with our sales representative when making order.