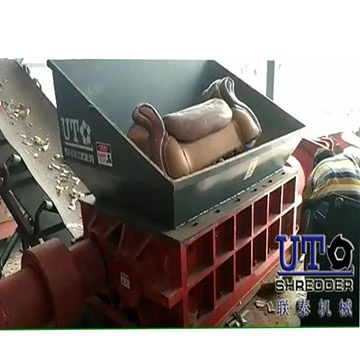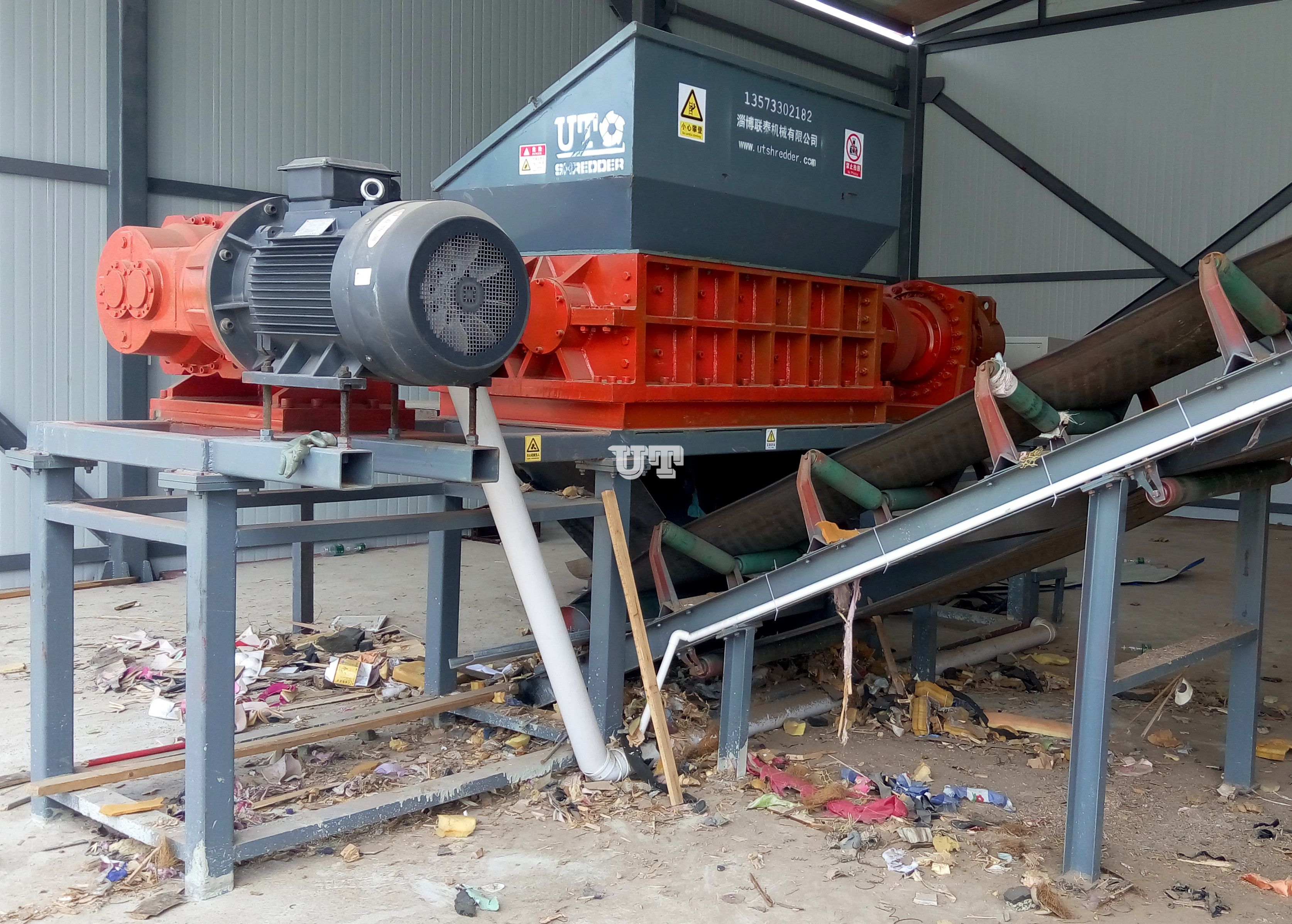 Zibo United Tech Machinery Co., Ltd. was successfully delivery the large Furniture Shredder to the City Administration of Shenzhen Government Subordinate.

This Shredder is suitable to shred the large and heavy materials, like, waste furniture, mattress, bed, sofa, waste family applications, bundles of plastic bottles, plastic / alumina cans, plastic barrel, plastic box, scrap about odds and ends, rubber, glass fiber, carpet, timber, scrap metal, E- waste, large diameter metal truck, etc. After shredded, the smaller size material can be used into next recycled or further demand refinement. So United Tech Shredder can save spaces, reduce volume, decrease transport cost, improve buring usage.

Zibo United Tech Machinery Co., Ltd. Pay attention to the technical power and development to the new machine from the beginning of establish. The core value is our development of science technical power. We have the advanced technical center and inspection tools and equipments. United Tech are promising to our valuable to provide the extraordinary machine quality.

The large waste furniture shredder from United Tech is one double blade shaft structure with multi-claw type blade. It can save energy and has strong strength. The blade is made of special steel through heating treatment with long life. It can be changed easily and can be reused again through repairing. High efficiency, low energy, no pollution, easy operation and friendly maintenance.
Welcome to contact with us, we are glad to provide more details machine information.
。