An e-waste shredder is a machine used for reducing the size of all kinds of e-waste or named electronic waste, e-scrap, or waste electrical. E-waste shredders come in many different variations and sizes. Some examples of materials that are commonly shredded are: hard drives, computer, entertainment device electronics, mobile phones, television sets and refrigerators, etc.

For data security and e-waste recycling, Zibo United Tech Machinery Co., Ltd. ( www.utshredder.com )supplies kinds of quality e-waste shredder with low price.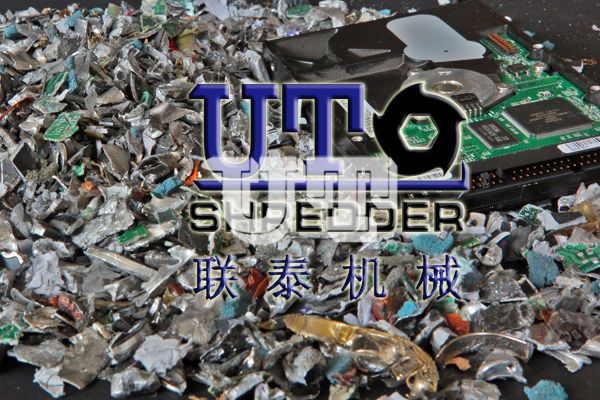 Zibo United Tech Machinery Co., Ltd. (www.utshredder.com) now offers different model e-waste shredder with different capacity to meet the growing need for destruction of hard drive. The e-waste shredder are also available for other electronic devices, such as cell phones, handheld devices, laptop computers… Shredding is the most effective and desirable solution for destructing confidential information, offering maximum protection and eliminating any possibility of reconstruction or retrieval.

E-waste shredder features
1. There are several discs mounted on counter-rotating shafts.
2. Each of the discs is made of alloy steel or furnished with a tool steel head.
3. The discs can be replaced quickly thanks to the special shaft desig, operate the e-waste shredder easily.
4. The tool steel head is exchangeable quickly and without effort, which results in a significant reduction of tool changing times.
5. The spedific shape of the discs guarantees to crush material with little expenditure of energy, it makes this e-waste shredder to be durable.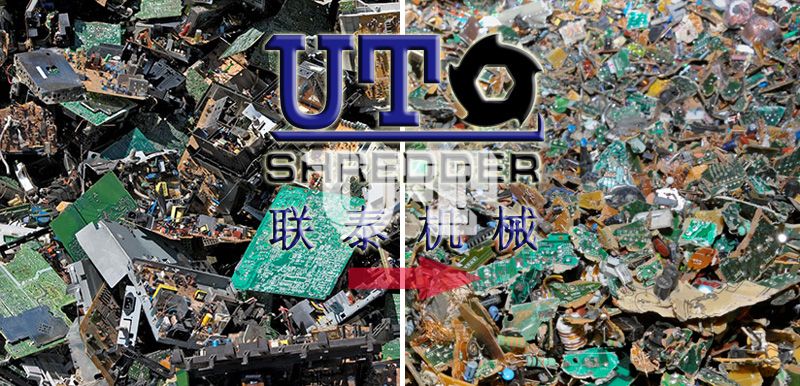 Applications:
· Hard Disk,hard Drives,CD, disk, smart phones, U disk, core chip, drums, PCB, Se drum scrap in large quantity
· Non-ferrous scrap metal: sections, sheet metal, casings, aluminium rims, tubes...
· Electronic WEEE scrap: large and small appliances, IT and telecommunications equipment, consumer electronics, electrical and electronic tools, cooling units and refrigerators...