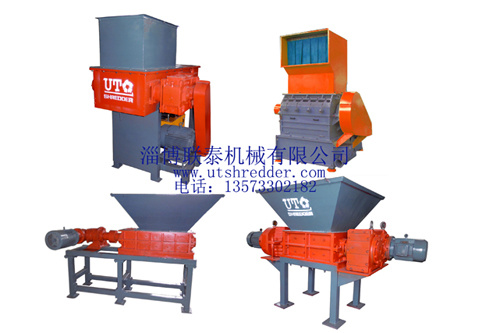 A shredder is a machine or equipment used for shredding. More specifically, it is a machine which reduces the size of a given material.
While most online dictionaries define the shredder as "a device used for shredding documents as a security measure to prevent identity theft," shredders can be of many types based on the material being processed.
There are shredders designed to support material reduction across a range of recycling applications,. So the shredder can be classified including plastic shredder, e-waste shredder, scrap metal shredder, tire shredder, wood shredder and medical waste shredder, etc.
Various terminology is used, including grinders, chippers, granulators and hammer mills. Overall, their main function is to reduce the size of a given material.
But the shredder also can be equipped with different types of cutting systems ( according to its structures): horizontal shaft shredder, vertical shaft shredder, single shaft shredder ( one rotor shredder), double shaft shredder ( two rotors shredder), and four shaft shredder, etc. These shredders are slow speed or high speed, and are not restricted in being classified as an industrial shredder by their speed.